Visualizzazione Contenuto Web
Visualizzazione Contenuto Web
Simplified Content Management
Now, it's easy to create your web content on Liferay Portal!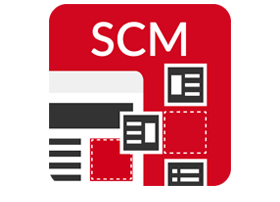 What can you do with Simplified Content Management?
SCM portlet allows you to easily create web content with drag and drop on Liferay Portal. It will take care of keep your web content organized in folders. You can create web content directly on the page that you want to put it in. In this way speeding up the current web content creation process.
SCM DEMO
SCM Composer Portlet
SCM Product Navigation
SCM Page
Installation Instructions
Developer
See how easy it is to use SCM!
SCM Composer Portlet
SCM Composer Portlet provides a drop zone area where you can drop DDM Structure, once you chose and drop the DDM Structure in the portlet, a popup will open with the standard web content creation interface. Once created the web content five icons will appear just above it. They allow you to modify, dissociate or sort web contents.
SCM Product Navigation
It introduces a new tab in the Product navigation in right panel, which will contain the list of DDMStructure and the list of web content previously created.You can drag and drop each element into the drop zone area of SCM Composer Portlet.
SCM Page
SCM Page is the new type of layout, that allows us to keep web content organized in folders. It is the main component, without it the SCM would not work.
Installing through Liferay Portal App Manager
Review app documentation for any specific installation instructions
Login to your Liferay Portal instance with administrative permissions
Navigate to Control Panel, then Purchased Apps
Click install
Installing App manually
Login to Liferay.com
Navigate to Account Home, then Apps
Click the Project for which the app was purchased for
Click the app
Find the file for your desired Liferay Portal version, then click the App button
Review the app documentation for any specific installation instructions
Drop file into the deploy folder
Cristian Bianco
Email: cristian.bianco@smc.it
Skype: bn_cristian_bianco
Github: https://github.com/cbianco
Phone: +39 0422 608043
Download Simplified Content Management
Go to Liferay Marketplace and try 30-Day Trial!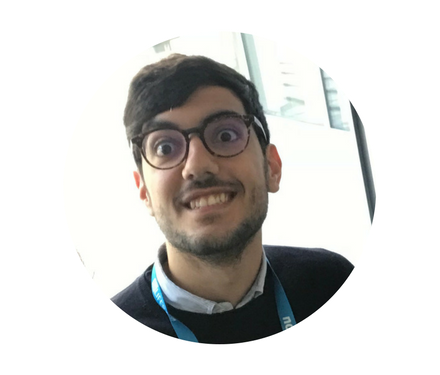 Developer
Cristian Bianco
Email: cristian.bianco@smc.it
Skype: bn_cristian_bianco
Github: https://github.com/cbianco
Phone: +39 0422 608043